Welcome! Bonjour!
Greetings! My name is Mrs. Fawcett and welcome to my web page.
am teaching the following courses:
Language Arts
7
.
Previously taught classes:
French 5th-8th
Spanish 5th
Typing 6th
Gifted
Who's Who Among America's Teachers 2006
UNIVERSITY OF PITTSBURGH
Bachelor of Arts
Major: French
Minor: History
Concentration:

Western European History
INDIANA UNIVERSITY OF
PENNSYLVANIA
Certification in Secondary Education
PRAXIS CERTIFICATION
Jeannette Junior High School
Room 102
To all of my students - Be positive, enthusiastic and engaged in your learning.
For a more detailed description of my classes, continue to r

ead the information below.
7th grade Language Arts 2018-19
The seventh grade Language Arts class continues to develop and refine thinking, writing, listening, and speaking skills as students read and respond to pieces of literature. Vocabulary and weekly spelling words will be included within these areas. The study of grammar, mechanics, and standard usage continues. Students practice using a process of writing that includes prewriting, drafting, revising, and editing. In addition, students demonstrate effective listening and speaking skills by giving presentations and participating in discussions. Although your grade in language arts will be based on some average of work completed in each of these areas, good habits, a great attitude, motivation to learn and a focus on improvement will be taken into account as well.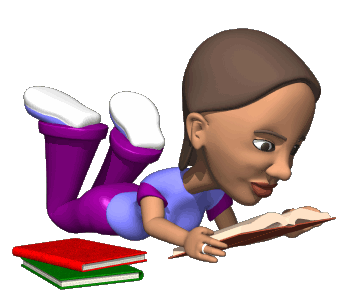 8th grade Language Arts (Not currently teaching)
Language Arts consists of a year long course of study taught in a double period daily in eighth grade. The skills being covered throughout the year will include reading, comprehension, vocabulary, oral and written composition, grammar, and spelling. These basic skills will address the Pennsylvania Standards in the areas of reading, writing, speaking, and thinking skills.
Students will be exposed to many genres of literature from various authors.
Students will complete various writing assignments throughout the year to improve writing skills and prepare for the PSSA test administered in April . In addition, students will develop creative writing skills through a variety of activities and assignments.
Students will be required to read novels throughout the year.
Grammar and spelling will be focused on throughout the year.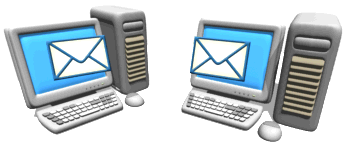 ___________________________________________________________________________
5th - 8th grade French (Not currently teaching)
Bonjour, mes amis! Bienvenue a la classe de francais! Je m'appelle Madame Fawcett! Ici, on trouve de l'information pour chaque classe et les devoirs pour la semaine. Bonne chance avec vos etudes!
5th Grade French
-
The 5th grade French class is an introductory course which exposes students to the study of a foreign language. Students learn basic French expressions, vocabulary, and the influence France has had upon North America.
6th Grade French
- 6th grade French
meets only during activity period as available for each individual student. Vocabulary and common phrases and statements are reviewed.
7th Grade French

-
As a seventh grade student, you are required to take foreign language classes for
one semester. For nine weeks, you will be introduced to the French language and its culture. During this time, you will be learning basic vocabulary and creating basic sentence structures. It is hoped that as a result of this language experience, you will have developed a lifelong interest in foreign languages and cultures.
8th Grade French -

The 8th grade French class continues to build on the themes discussed throughout the 5th-7th grade years. The class will focus on the study of France and its influences around the world. Studying a foreign language is an integral part of your education. Not only does it provide you with the opportunity to learn a second language but exposes you to the history and culture of other nations. Such exposure will help you to develop an awareness of and a better appreciation for man's interrelatedness and the global community. The goals of this first focus are for you to gain exposure to the French language and the culture and history of its people as well improve your ability to adapt to new situations.
In addition, the class will focus on expanding your French vocabulary as well as introducing new grammar structures.
You can look forward to developing your vocabulary and basic language skills (speaking, reading, writing and comprehension). In addition, you will be able to draw upon these skills so as to take risks with ease. This class will introduce you to the mental discipline and study skills necessary for success in further language study. It is advised that you perfect these skills and transfer them to other areas of study. The goals of this second focus are to establish a foundation of vocabulary and basic foreign language skills, to acquire the study skills necessary for success in any foreign language study, to stimulate interest in further foreign language study, and to demonstrate the value of knowledge of a foreign language in today's world.